A RESPONSIBLE COMMITMENT TO MOVE THE LINES
A-venture/IMPACT CONSULTANTS engage together in this responsible transformation challenge. Our mission is to support the creation of innovative businesses and skilled jobs in France and across the border, contributing to the transition to more sustainable development. To achieve this goal, we provide financing, resources and tools to companies and associations with a positive and significant societal and environmental impact. To monitor the proper execution of this mission, a mission committee measures and qualifies the contributions made by the Company each year, verifying that they will meet the mission of the Company.
We have a responsible influence on the growth of the companies we support.  Indeed, we are virtuous by design because we accompany startups towards success, towards qualified employment, towards technological appropriation by all.
We consider that there is an urgent issue that is to contribute to fight against global warming and organize a new, greener and more inclusive growth!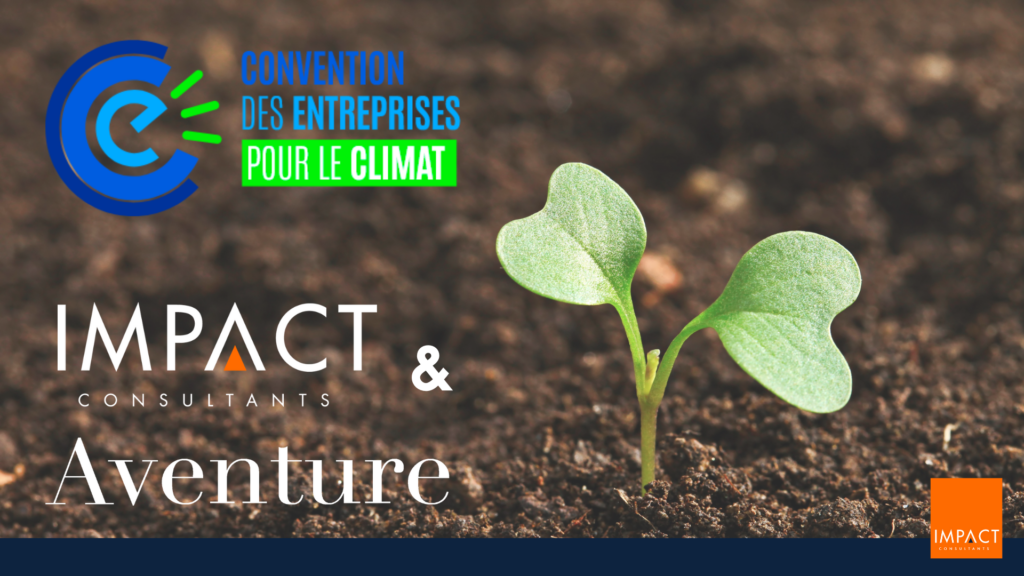 THE MISSION OF THE CLIMATE BUSINESS CONVENTION
The Climate Business Convention is an initiative that aims to help companies take action for climate and biodiversity.  The ambition of the Climate Companies Convention is to overcome divisions and move the lines, while putting companies at the heart of the Transition!
150 companies are engaged in the adventure, their leaders will follow a journey over 8 months to understand the mechanisms of climate and biodiversity, and define the roadmap of their company to preserve them!
Volunteer organizers, leaders, planet champions, guarantors, teachers, researchers, experts… it is several hundred people who work with exigency and kindness to make it a founding and transformative event.