IMPACT CONSULTANTS AND MANUEL CHEVALLIER OPEN IMPACT CONSULTANTS IN MONACO
Manuel Chevallier, income growth expert, launches Impact Consultants in Monaco. He gives us some thoughts on this laboratory that is the Principality for business, for Impact Consultants and its activity.
Update on this winning trio: Manuel Chevallier, Impact Consultants and Monaco.
An engineer by training, Manuel has spent a large part of his career in Travel/Tourism and in the stimulation of income through innovative levers: revenue management, management of distribution channels, digital transformation, cross-selling tools, etc.
Today, he partners with Impact Consultants to further develop his business.
Impact Consultants operates as an ecosystem of experts whose common goal is the growth of the companies they advise.
In addition to the geographical complementarity existing between Monaco, the Côte d'Azur and Paris (the two regions being two very strong tourist poles), it seemed natural to Manuel to join Rodolphe Lenoir, one of the two co-founders of Impact – with whom he had collaborated at Air France – and whose dynamism he appreciates.
The collective created by Impact Consultants also allows it to benefit from constant exchanges with its other members and partners, in a philosophy of professionalism, kindness and sharing.
Their methods are based on their tools and agility: revenue management, and proven techniques of digitization, distribution, marketing.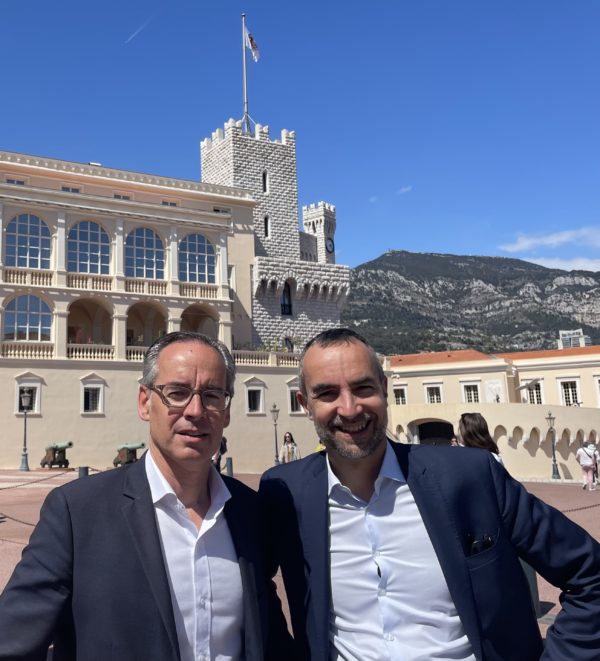 The idea is to help their clients break free from their industry vertical and seek transformation ideas elsewhere, in other sectors. Similar to Marie Curie, who had the idea of using physics methods to advance as a chemist, despite her initial training in chemistry.
Impact Consultants, with strong expertise in travel, tourism, and mobility topics, aims to contribute to the transformations led by the Principality in these areas.
Monaco is a unique laboratory due to its tourist, event, economic, and international appeal, all within an area of 2.2 square kilometers! Sustainable mobility is highly popular, as the country must manage the growth while facing numerous logistical constraints, such as managing the flow of people, parking, and public spaces, given that beyond the 35,000 residents, 40,000 people come to work there every day.
Furthermore, the Monaco government has established the DITN (Interministerial Delegation for Digital Transition) with the goal of rapidly digitizing all government services (health, education, transportation, and administrative services) and supporting the digitalization of private companies in Monaco. Through financial support, the government encourages the digitalization efforts of Monaco-based companies with the help of local providers.
Another key aspect of the Principality is its commitment to Corporate Social Responsibility (CSR). Prince Albert II's great-great-grandfather was Albert I, who established the Oceanographic Museum and Institute of Monaco and expanded the Oceanographic Institute of Paris. Prince Albert II is deeply attached to this legacy, and every Monaco-based company is expected to implement an internal CSR strategy; it's almost a sovereign matter.
In this regard as well, Monaco serves as a fantastic laboratory for CSR strategy for Impact Consultants.
With all these positive signals, it was only natural for Rodolphe Lenoir, Paul de Rosen, and Manuel Chevallier to come together and create Impact Consultants Monaco.
To learn more, visit www.impactconsultants.mc.