TOURISM – THE (NEW) SENSE OF CELEBRATION?
The health episode represented a shock of unprecedented magnitude for the whole of society by confining individuals at home for several months. Today, to meet the very strong need for collective experiences lived in reality, amusement parks write a new grammar of escape that combines tourism and entertainment. Some have, and it's a success.
In two short years, the pandemic has given a tremendous boost to digital. According to the Digital Report 2022 for France produced by the agency We Are Social and the Hootsuite platform, French people connect 5h34 every day, including 2h19 on their smartphones.  In detail, our citizens spend more than 21 hours a month on TikTok, an increase of 22% since last year, spend 13 hours a month on Facebook, and almost 12 hours on YouTube. On a daily basis, more than 89% of 16-64 year olds watch streaming TV programs for more than 3 hours. These figures represent a very significant increase.
In the post-crisis period, the tourism sector must cope with the multiplication of online entertainment channels and an ever more intensive use of digital tools.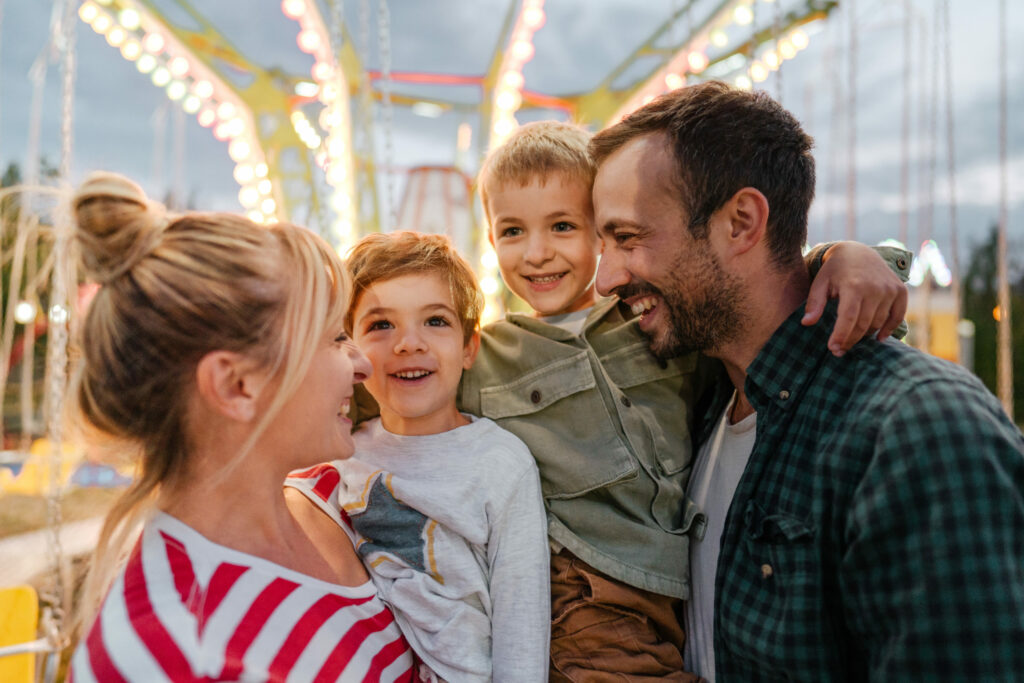 Is the Virtual Stronger Than the Real? Not if You Look at Concerts and Festivals!
However, even as the attention economy encourages people to stay at home, the COVID-19 pandemic has taught us that video and digital experiences can never fully replace human contact. At the end of the lockdown period, a survey showed that 93% of French people were missing events. Living through a screen is not satisfying for anyone, and it's even less so for the new generation that craves interactions with others and the blending of cultures. Currently, concerts and cultural events are attracting larger and larger audiences. For example, the 2022 edition of the Parisian festival « Solidays » set an all-time attendance record with over 247,000 spectators over three days. The same trend is seen at the Breton festival « Les Vieilles Charrues, » which attracted 224,000 festivalgoers from July 14 to 17, 2022.
The Real Power of Emotion
The need to come together in the physical world has never been stronger. In an entertainment world dominated by digital experiences, physical and collective experiences are now emerging as rare, coveted, unifying, and inspiring events. Sharing emotions with others has become a phenomenon with a strong attraction.
The New Deal for Escapism
Amusement parks are the perfect place to collectively experience intense and memorable experiences, whether with family or friends. They are increasingly popular among vacationers. In May 2022, a survey conducted by Qualimétrie, a marketing research firm specializing in customer experience, revealed that 75% of French people with children were considering visiting these parks during their vacations. Their success lies in bridging the worlds of entertainment and tourism, offering both spectacular and enriching experiences.
Successful New Physical and Collective Experiences
For instance, PortAventura, located in Barcelona, offers visitors six completely immersive worlds to explore, from Mexico to China to the Wild West, along with over forty different attractions and more than forty daily shows! The same can be said for Futuroscope, with a focus on science, featuring robots, Mars exploration, and tornado chasing.
Today, amusement parks represent the quintessence of these new physical and collective experiences, which can also be enhanced by digital technologies. Virtual reality has the capacity to amplify the real without entirely replacing it. For all these reasons, amusement parks have become complete tourist destinations that blend escapism and entertainment. They give a new meaning to celebration.
Impact Consultants supports them in their development and promotion, so they are perceived as particularly innovative, attractive, and tailored to the needs of strong emotions and authentic family experiences, which will never disappear!
Rodolphe Lenoir – Co-founder, Impact Consultants